Move people through the wonders of sports
Sport is our way of life in Decathlon UK. Each teammate embraces dynamism and activity and you can be sure that you have something to talk about each day with anyone: sports. This is what it means to be a Decathlete: individuals become team players and your co-workers become your teammates.
Thrive in a collective environment
Often we ask ourselves: Why do we work so well together? The answer is simple — we are on the same wave and we love what we do, we challenge ourselves to be better every day, celebrate victories together, and find the moments to play sports with each other.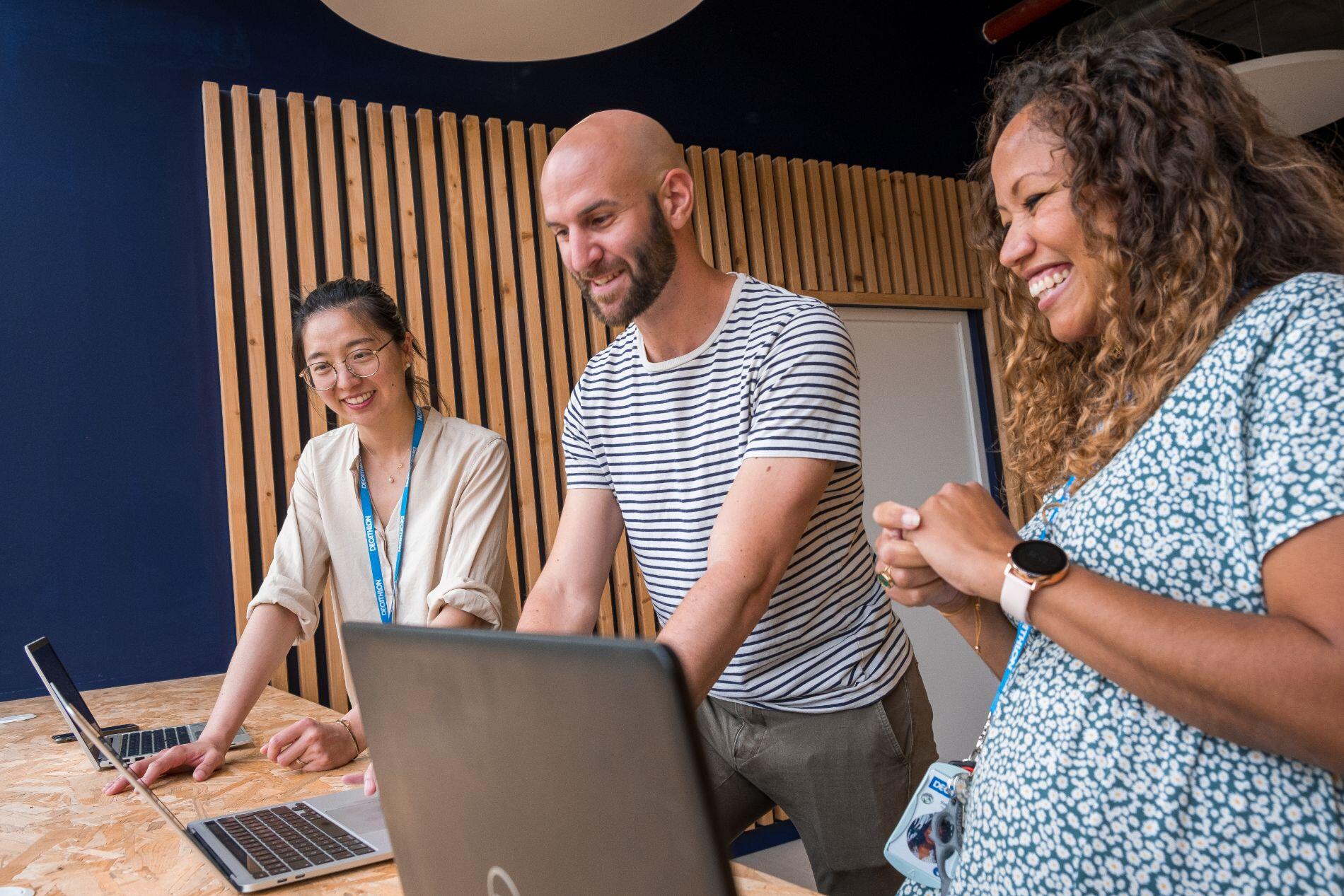 Progress through trust and support
As a Decathlete, you will have the autonomy to build your career path, whether it's in your specific field or another. We will do our best to help you reach your full potential locally and globally. We will provide you with the challenge, space, and support to build your own project and succeed.
Belong in an innovative project
We are a project that is transforming, changing, and progressing. As we face new challenges, we need the right technologies, developments, and ideas to sustainably make the benefits and pleasures of sports accessible to the many. All while innovating ways on how to better take care of our teammates.
JOIN OUR TALENT COMMUNITY
Stay connected by joining our network! Enter your email and tell us a bit about yourself, and we'll keep you informed about upcoming events and opportunities that match your interests.