Decathlon technical services advisor
Location: 
London, GB, SE16 7FU
---
Important reminder: This job requires right to work in the UK.
---
LOVE CYCLING? EXPERIENCED MECHANIC? LOOKING FOR A NEW OPPORTUNITY?
 
IF YES, THIS COULD BE THE PERFECT ROLE FOR YOU!
As a Technical advisor in our online team you'll be providing high quality bike maintenance and repair advice online to help our customers enjoy their bikes for longer. To put it simply, the purpose of your role is to diagnose and repair mechanical and electrical problems whilst ensuring that your customers receive the best experience in the process. You'll also be involved in pre-sale advice to help our customers choose the right bike for them.
What's involved?
Like any business, there will be some challenges that you'll face and it won't always be a breeze; however, with the support of your team we guarantee that you'll surpass even your own expectations. Here are parts of the role that you'll be responsible for:
Customer query problem solving
Customer experience enhancement
Proactive decision making
Digital, verbal and written customer liaison and communication
Providing product and sport advice
Sound good so far? If so, here are the types of people that we're looking for…
Who are you?
An active sporty person who likes a challenge.
People orientated with a high sense of service to help others.
Problem solver and creative thinker.
A person with infectious energy and desire to go the extra mile.
Fluent in English with excellent written and verbal communication.
---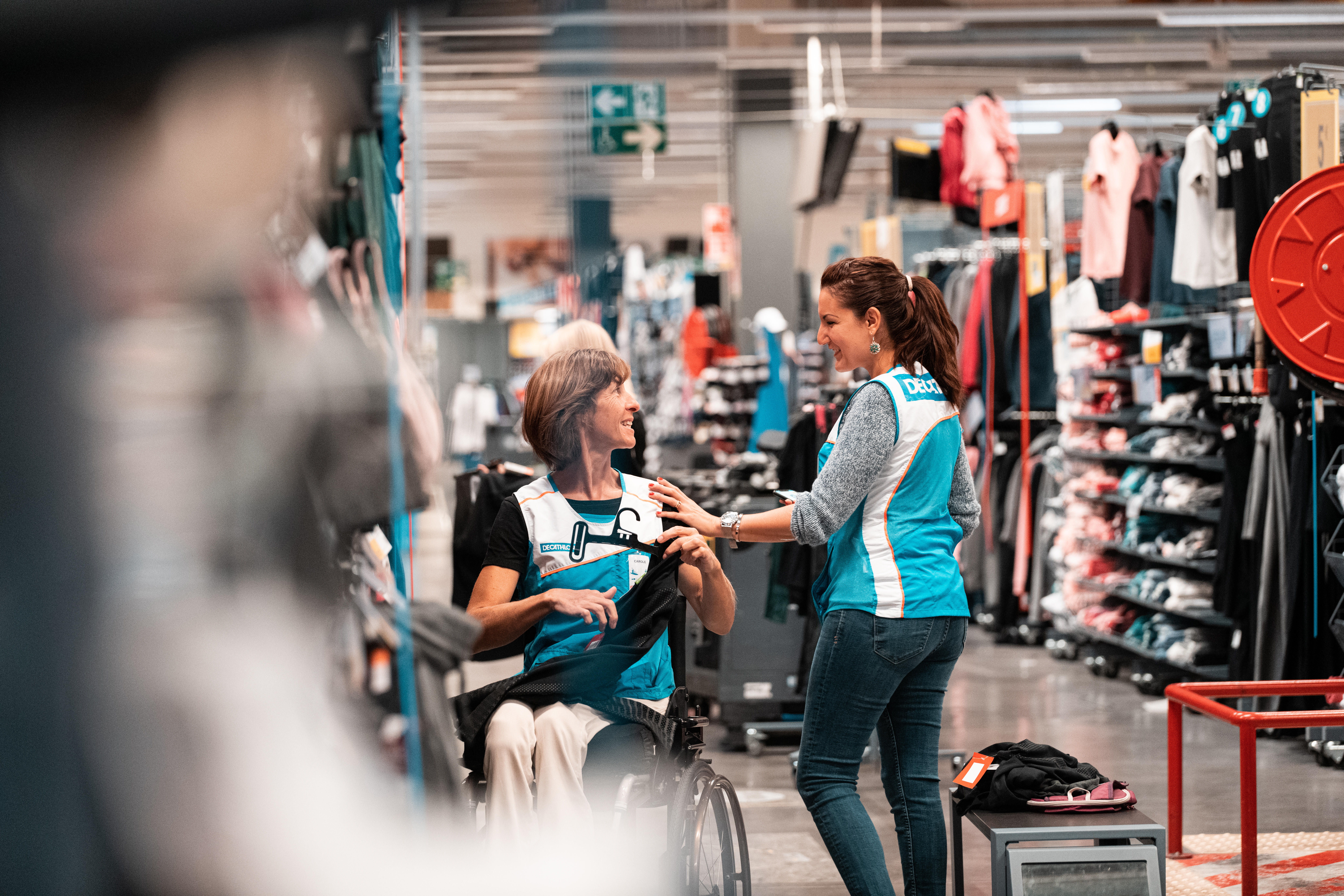 Decathlon is committed to inclusion and non-discrimination, and thus acts on a daily basis in favor of disability, a multi-generational workforce, social diversity, and equality between women and men. If, due to a disability, you require any special accommodations during the recruitment process, please let us know. At Decathlon, first and foremost, we are recruiting personality and character.